Created By
An Indian Classical Dancer
Odissi dancer Jaya Mehta is internationally acclaimed dancer, author, educator, chat show host and a mother of two children. Her passion for Indian dance has lead her to create dance books, performances and workshops for children and young adults all over the world. She has penned  'The Poetic Saree – Dance Poems from India', and performed her poems in London, New Delhi and The Netherlands. Her articles about Indian art and culture have been published in The Speaking Tree, The Economic Times, The Hindustan Times and The Guardian.
Passionate about Creativity and the Indian Arts, she enjoys interconnecting the visual, literary and the performing arts. Jaya Mehta has imbibed the Guru Surendra Nath Jena style of Odissi from her Guru Pratibha Jena Singh and teaches Odissi to budding young dancers at her school, 'Odissi Kala Ashram' in New Delhi.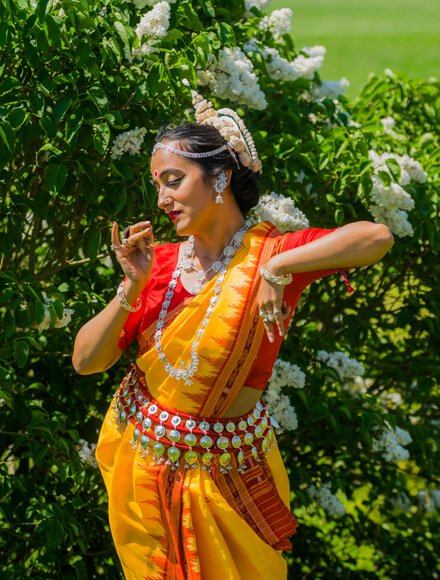 Launched at The Gandhi Centre, in The Hague, Netherlands
The Indian ambassador to the Netherlands, Ms. Reenat Sandhu, released 'Nritya Katha – Indian Dance Stories for Children'. She was pleased to see that Nritya Katha was a beautiful international collaboration, that filled an important lacunae in children's book publishing in India.
Experience master quality of book design by Swati Chakrabarti
The magic of a children's book is not just in the stories or illustration, but the design. It's that invisible 3rd element, that weaves together every page into a beautiful experience for your child.
Book Design by
Swati Chakrabarti
Designer Swati Chakrabarti's sharp eye for design and detail, helped 'Nritya Katha' become a cinematic experience! She made the illustrations extend onto the next page, found ways for illustrations and words to literally dance together!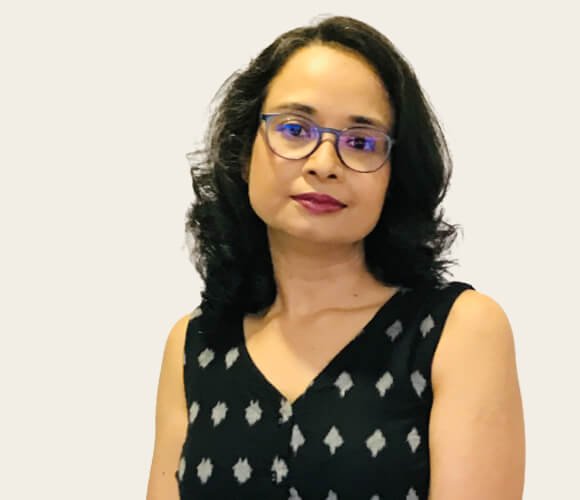 A celebration of Indian dance and its colours by Natalia Suruba
Artiste-illustrator Natalia Suruba from Moldova, created eye-popping illustrations that were a joyous celebration of India's multicolour dance traditions. Working with the author over the pandemic she created beautiful illustrations that leap off the page with the joy of dance!
She responded  beautifully to all details of each Indian dance form, and brought out their rich poetic, aesthetic and colour of 'Nritya Katha : Indian Dance stories for Children.'
Nritya Katha is so much more than reading about dance. It invites you to be adventurous, to listen, imagine and dance on the rhythms of the book. A splendid mix of amazing visuals and education that awakens the curious spirit of children.
My daughter Lavanya found her path of dance with this book – Enchanted by the stories, she started researching online about Kathakali and other dance forms. Her search became a passion and she has started learning Bharatnatyam. The book was her inspiration!